BroadwayWorld's "Some Like It Pop: Making A Musical" Six-Part Podcast docu-series on the making of INVISIBLE is live!
Listen on:
or wherever you listen to podcasts! 
Following is a List of All Six Episode Links on iTunes: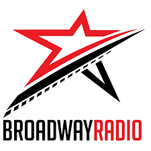 You can also listen to all six episode on the BroadwayRadio website or podcast feeds (click here)

Hosted by the fabulous BroadwayWorld West Coast bureau chief Jennifer McHugh (@eponineQ on Twitter) and edited by BroadwayWorld's awesome and talented Matt Tamanini (@BWWMatt on Twitter), the series is a deep-dive into INVISIBLE's five-year writing and development process with 'The Davids' (INVISIBLE writers David Orris & David Hollingsworth) along with some of the thrillingly gifted folks who have helped the Davids to hear each draft of the show all along the way, including Tony-nominee Jonelle Allen ("Dr. Quinn, Medicine Woman," the original cast of HAIR at The Public), TV/Stage/Film actress (and paralympic world-record-holding athlete) Katy Sullivan (MTC's Cost of Living, The Long Red Road with Tom Hardy & Philip Seymour Hoffman), genius theatre artist T.J. Dawson (3-D Theatricals Executive Producer/Artistic Director), Ashley Argota ("The Fosters," "True Jackson, VP"), Daniel Amerman ("Arrested Development," "Freak Out"), Michael Thomas Grant ("Roadies," Romey and Michele's High School Reunion musical), Jordan Goodsell (Disney's Frozen: Live at the Hyperion, "Angie Tribeca").